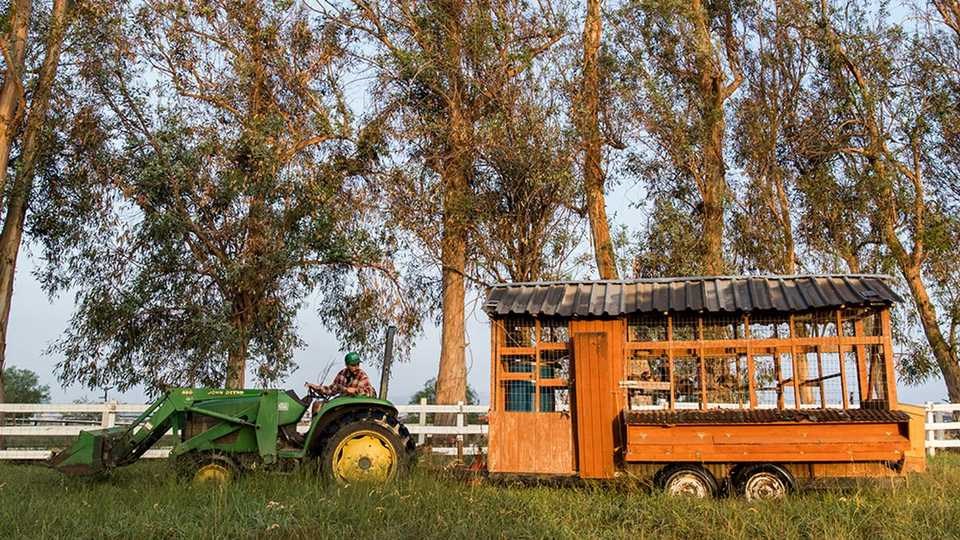 Try these documentaries to learn more about food sustainability
In this week's Ask the Nutritionist, Nonie De Long's list includes Kiss the Ground, the popular documentary narrated by Woody Harrelson on regenerative agriculture and the importance of holistic solutions for soil, farmers and ecosystems.
Dear readers, this week's column is in response to a series of questions I regularly ask about food and sustainability and the fall in Beyond Meat stocks this week. Looks like people might have figured out the unhealthy nature of this new trend in ultra-processed fake foods. And, as the crises around us take up more of our mental space, there is no doubt ultimately more important to the longevity of our species than that of food systems and the sustainable production of high-quality foods. quality and rich in nutrients. To this end, I share and summarize below several books and documentaries / documentary series on food and sustainability.
Kiss the ground
This popular feature documentary is narrated by Woody Harrelson on regenerative agriculture and documents the importance of holistic solutions for soils, farmers and ecosystems. It highlights the importance of the soil microbiome and its impact on carbon, with specialists from around the world in regenerative agricultural practices, including my favorite, Allan Savory. Yes An inconvenient truth made you want to renounce humanity, humanity can wake you up again with a sense of hope. You can catch it on Netflix and see the official trailer and website. here.
Before the plate
This documentary features Canadian chef John Home as he sets out on a journey to discover the source of the ingredients he uses in his restaurant. He tracks each ingredient to the farm that produces it and engages in conversions with farmers in the process. You can find it on Prime, YouTube, ITunes, VUDU, and Google Play. The website is designed to be very attractive with invitations to click on the ingredients to follow their journey on your plate. Find it here.
The need to grow up
Narrated by Rosario Dawson, this award-winning documentary tells the story through the lens of three very different environmental leaders: an eight-year-old girl, an inventor and a farmer. The film focuses on soil regeneration, sustainable cultivation practices and the role biotechnology can play in this regard. If you are a biotech geek, or want to see how we can harness biotechnology in the quest for more sustainable agriculture, this movie is for you. Find out more here.
The biggest little farm
This documentary follows future settlers, Molly and John Chester, over an eight-year period as they abandon their city life to start a 200-acre farm outside of Los Angeles, California. It documents the couple's struggles with their business and the role the soil plays in that. If you love homestead ownership, this is the one you must see. You can find it on Hulu, YouTube, Google Play. Find out more here.
Pollinators
This documentary explores the role of the honey bee in agriculture as the team follows commercial beekeepers from farm to orchard. Visually stunning and memorable, this one has won numerous awards. It's available on Prime, Apple TV, Google Play, Kanopy, and Curiosity Stream. You can find out more here and watch the trailer here.
Follow the food
This is an eight-part documentary series published by the BBC. It explores the world's food systems and asks questions about sustainability, about various aspects of the global food system, examining where food comes from and exploring potential solutions to increase sustainability, with each episode examining a different aspect of the problems and issues. solutions. You can watch it and find out more here.
Sacred cow
What happens when you start looking at commercial meat farming when you think meat is essential to human health? Is there a place for meat production in holistic agriculture? This film asks these questions and delves deep into holistic animal management and how farmers explore it. You can find it on ITunes, Google Play, VUDU, Prime, Dish Network, and INDEMAND. You can find out more here.
As the weather cools, I hope this gives families a list of intellectually stimulating and important films to enjoy and discuss. Maybe with a nice bowl of homemade soup or chili. Don't know how to make a good soup? Email me with the SOUP subject line to be notified of my next Sensational Soups online cooking series, where we'll be making one soup together per week for four weeks. It promises to be a lot of fun! Send these emails and all reader questions here.
Namaste!
Nonie Nutritionist