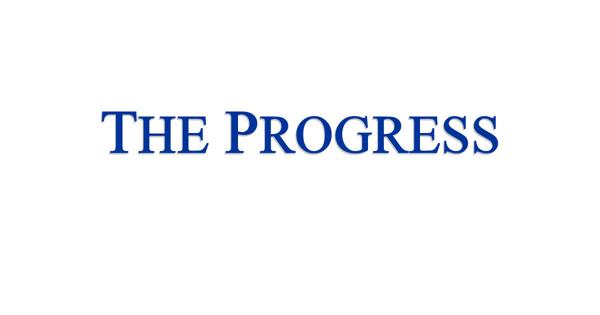 The 2022 Center Film Festival will present films at State College Philipsburg | Culture & Leisure
STATE COLLEGE – The 2022 Center Film Festival will showcase some of the most important and talked about films of the year. This year's selection of feature films, documentaries, short fiction, experimental narratives and more will be screened at the State Theater at State College and the historic Rowland Theater in Phillipsburg from October 31 through November 6.
The lineup includes, among others, Denmark-based Iranian director Ali Abassi's crime thriller Holy Spider, nominated for Best International Feature Film at the 2023 Oscars, Ukrainian drama Klondike, Ukraine's Oscar submission and winner of the Cinema Dramatic Competition for Directing at the 2021 Sundance Film Festival, and many other great films from around the world, nation, and the state of Pennsylvania.
The festival will also feature a wide selection of films available for viewing online and a panel discussion with filmmakers and experts will follow each in-person viewing.
"The Center Film Festival continues to grow every year! The Rowland Theater is thrilled to be the first spark for this festival, which puts Philipsburg on the map for filmmakers and their films," said Rebecca Inlow of Rowland Theatre.
"We hope our local community will take advantage of this chance to see potential Oscar nominees, meet the filmmakers and watch films, some of which feature local stories." Movies like Art and Pep (Art, who founded Chicago's first gay bar hails from
DuBois) and Of Medicine and Miracles (the story of Emily Whitehead) feature Central Pennsylvanians. "It's so exciting to have a festival of this caliber in our own backyard, telling our own stories!"
The Center Film Festival is supported by local partners and sponsors who are committed to showcasing Center County's growing appeal as a hub for the arts and to growing the local economy through the arts, including the Happy Valley Adventure Bureau and Donald P. Bellisario College at Penn State. Communications.
During the festival, local and guest artists will offer masterclasses to area high school students.
There will be attractive prizes and giveaways at each screening, and at its grand finale on Nov. 6, the Festival will honor Penn State graduate director/producer Stan Lathan with a Lifetime Achievement Award.
A full breakdown of the in-person Festival lineup follows and members of the press are invited to pick up their Festival passes on October 12 at 4:30 p.m. in Titan Hollow at a special press conference where one of our Made in PA selections (around Titan Energy Park) will be screened.
A daily schedule of in-person screenings with filmmakers and talent in attendance:
Oct. 31 6 p.m. Opening Night/Halloween – Holy Spider preceded by the short film Nalajuk Nights
Nov. 1 6 p.m. Hazing preceded by Nuisance Bear
Nov. 2 6 p.m. Outta the Muck preceded by The Trails before Us and Swerve
Nov. 3 6 p.m. Art and Pep preceded by No Siren Left Behind [Pride on Screen]
November 4 6 p.m. Klondike preceded by Holy Holocaust
Nov. 4 8 p.m. Guardians of the Dead Sea preceded by Mom's Eggplant Sauce
Nov. 5 1:30 p.m. Refuge preceded by Dear Ani
Nov. 5 3:30 p.m. A Women On The Outside preceded by Blue Room
Nov. 5 6 p.m. From Medicine And Miracles preceded by Dear Mom…
Nov. 5 8 p.m. The Inspection preceded by Soldat
Nov. 6 11:30 a.m. Experimental Film Block
November 6 1:30 p.m. Chop And Steele preceded by The Molok and The Errand
November 6 3:30 p.m. We Are Still Here preceded by Watching The Wilds
Nov. 6 6 p.m. – Awards Ceremony for Films and Lifetime Achievement Award Winner Stan Lathan