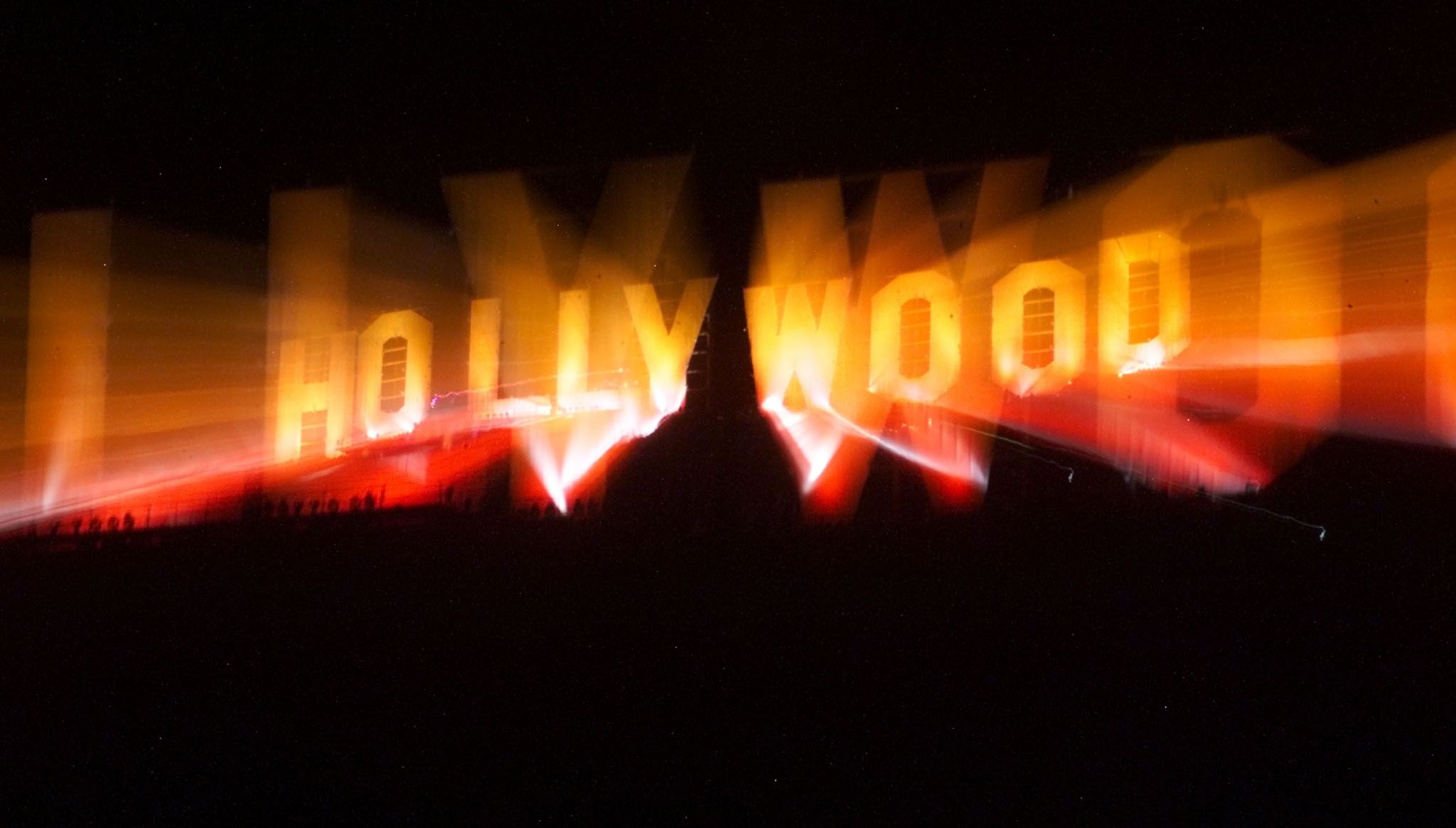 The 10 Types of Book-Movie Adaptations
It's hard not to feel a little uneasy when a beloved book is adapted into a great movie. Yes, it's exciting to see the story come to life, but we're also concerned that the movie will "do the book justice" and the masses will forever associate one of our most beloved titles with the atrocity on the big screen. screen instead of the classic piece of literature.
But books also contain some of our most essential stories, and sometimes those stories deserve a bigger platform than those bulletin boards in front of Barnes & Noble. It's a fact that the world is a better place because One Flew Over the Cuckoo's Nest, The Princess Bride and Fight Club were made into movies.
For every book-to-movie adaptation that makes us cringe, there's one that we'd all be worse off without. We just have to take the good with the bad.
Regardless of reception, if you watch a film that first existed in pulp form, it's likely to fall into one of these 10 categories.
BIBLICAL
The Bible movies resemble the book-movie adaptations that spawned all future book-movie adaptations. No other source text is such a treasure trove of classic archetypes and stories, and they have all been reinterpreted multiple times in every medium imaginable. The big screen is no exception. The most recent example came in 2014, when Russell Crowe shouted at a bunch of waves for two hours in the CGI-heavy Noah.
How much longer can Hollywood keep going back to the biblical well? At this stage, hasn't everything already been done? While the answer to this last question may be yes, the answer to the first is, of course, forever. If the new graphics technology can make the Crucifixion more badass than the old graphics technology, then it will be.
The Passion of Christ, The Ten Commandments, Noah, the Prince of Egypt, Exodus: Gods and Kings, David and Goliath
SHAKESPEARE
As with the Bible, Shakespeare's stories are so basic that as long as the core remains, filmmakers can adorn them with as many bells and whistles as they wish and still be able to captivate viewers. But Avon's Bard works are perhaps even more ripe for adaptation, because the themes they explore so beautifully – love, family, power, etc. – are much more related to the modern public than God striking people en masse.
Romeo + Juliet, 10 things I hate about you, The Tempest, Titus, West Side Story, Othello, A Midsummer Night's Rave (yes, it's real)
FROM THE CURRICULUM
Virtually every book you were asked to read as a middle or high school student has been made into a movie. Same The scarlet letter, the reason CliffsNotes was invented, was adapted into a Universally Filmed 1995 film starring Demi Moore and Gary Oldman. These mainstays of the elementary school lesson plan can do well at the box office, depending on the star-power attached (see: Leonardo DiCaprio in Gatsby the magnificent), but they are also films that have no chance of transcending the influence of their source material. It's probably a good thing.
The Great Gatsby, To Kill a Mockingbird, Lord of the Flies, The Giver, The Scarlett Letter, The Crucible, Animal Farm, Fahrenheit 451, The Hobbit, Tom and Huck
BOOKS THAT SOLD TOO WELL NOT TO TURN INTO FILMS
There comes a time when a book has been on the bestseller list for so long that it just doesn't make sense not to make a movie out of it. The potential symbiotic relationship between studio and publisher that would exist as a result of an adaptation is just too juicy to pass up. From the studio's perspective, the book's success is free marketing for the film, and those who read it are guaranteed to fill seats. From the publisher's perspective, the sales boom that accompanies the shift from "bestselling book" to "pop culture bulk" is irresistible.
50 Shades of Grey, Gone Girl, Harry Potter, Twilight, Eat, Pray, Love, The Life of Pi, The Hitchhiker's Guide to the Galaxy, The Girl with the Dragon Tattoo, The Da Vinci Code
BOOKS TOO CINEMATIC NOT TO TURN INTO FILMS
Some books simply make sense as movies, and while nothing can guarantee successful adaptation, some titles have been so successful on the big screen that it's easy to forget they first existed as movies. paginated form. Once the script was adapted by the right screenwriter and put into the hands of the right directors, the rest was history.
Jaws, Jurassic Park, The Princess Bride, Forrest Gump, Brokeback Mountain, Society of Dead Poets, The Exorcist, Planet of the Apes, Catch Me If You Can
ROMANTIC LITERATURE
When adapting a dense 19th century text, big-name actors are crucial, because no one will be forced to see a 400-page piece of romantic literature, rich in subtext, adapted for the screen. they use an oil painting for the movie poster. Speaking of which: get ready Flaubert fans, because an adaptation of Madame Bovary starring Ezra Miller and Paul Giamatti hits theaters in June.
Anna Karenina, Jane Eyre, Wuthering Heights, Madame Bovary, Reason and Sensibility, The Age of Innocence, Emma
PRESTIGIOUS DIRECTORS WORKING THEIR MAGIC
A good book doesn't necessarily make a good movie. Some pieces of great literature are mostly driven by subtext and what's going on in the characters' heads, and are therefore difficult to render visually. But just because a book doesn't seem suitable for the big screen doesn't mean the right director can't use their imagination to create something memorable that goes beyond mimicry and sheds powerful new light on the text. from which he came.
Apocalypse Now, The Godfather, Schindler's List, Inherent Vice, Fight Club, No Country for Old Men, 2001: A Space Odyssey, A Clockwork Orange, Jackie Brown, Rosemary's Baby
DETECTIVE NOVELS
From Ian Fleming's novel Dr. No became the first James Bond film in 1962 – or, arguably, since Raymond Chandler The big sleep made its way to the big screen in 1946 – spy thriller series with recurring protagonists found success as movies. Fleming's Bond set the tone, but Tom Clancy's political thrillers with Jack Ryan, Robert Ludlum's Thick headed series, and books like John Le Carré (Tinker Tailor Spy Soldier), Jim Grant (Jack Reach) and others have all been successful. I guess it's no surprise that stories filled with espionage, mystery, ass kicking, twists and rescues from the evil world can attract a large following.
Dr. No, Goldfinger, From Russian With Love, Tinker Tailor Solider Spy, Clear and Present Danger, Jack Reacher, The Bourne Identity, The Hunt for Red October, A Most Wanted Man
CHILDREN'S BOOKS AND COMICS
Alice in Wonderland was one of the first books to be made into a movie in 1903, but as evidenced by the Johnny Depp-directed version released 107 years later, turning a children's book into a movie isn't easy. Often the print version doesn't have enough story or substance to support a feature film, in which case the filmmaker has to get creative. Sometimes it's a good thing, like when Spike Jonze and Dave Eggers did live action where the wild things are; and sometimes it just doesn't work, as it usually does whenever Dr. Seuss goes to Hollywood.
And we shouldn't need to explain what's going on with comic book adaptations. Avengers: Age of Ultron is still in theaters. You've probably seen it.
Where's the Wild Things, Alice in Wonderland, How the Grinch Stole Christmas, Spider-Man, Batman, The Avengers, Guardians of the Galaxy, Fantastic Four, Iron Man, Sin City
STEPHEN KING
Did you know that in 1982 King published a collection of four novels titled different seasons, and that three of them — "Rita Hayworth and the Shawshank Redemption," "The Body," and "Apt Pupil" — have been adapted into movies you're probably familiar with. ("The Body" became support me; you should be able to figure out the other two.) So yes, the man deserves his own category. If you're wondering how to make money as a fiction writer, just follow King's lead and have 50+ of your books developed into great movies. Bow down.