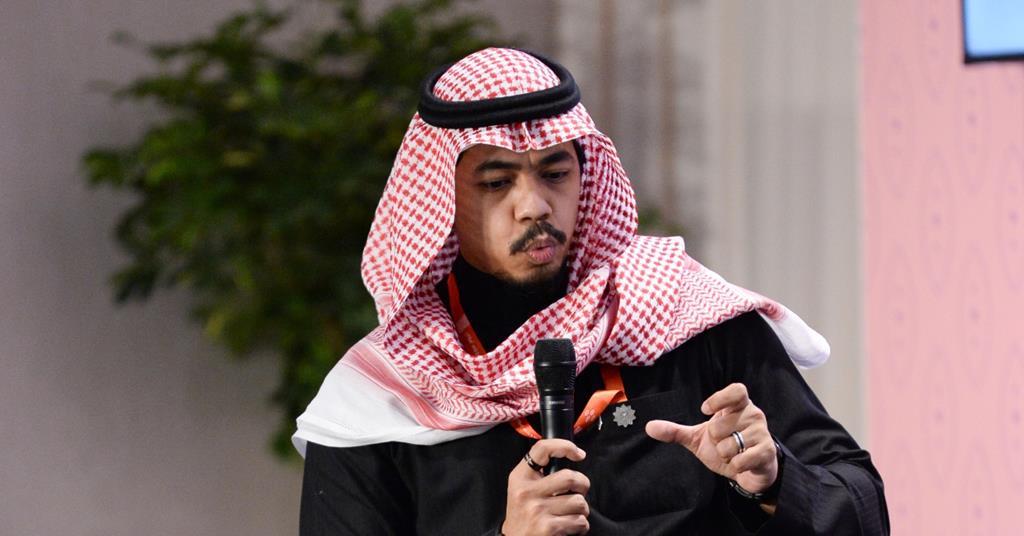 Saudi Arabia targets 100 feature films by 2030 | News
The Saudi government has set a goal of producing and shooting 100 films in the country by 2030 and is determined to create the infrastructure to achieve this, according to an investment ministry official..
"We know we can't achieve it in a day or a year. It's like a walk and we are doing it step by step, "said Bahaa Abdulmajeed, business development manager at the Saudi Ministry of Investment.
"We have done an internal assessment and we know we have many gaps along the value chain – from pre-production to production to post-production and talent development. We are building this value chain to reach our target, which is the hundred [films]. "
By comparison, some 70 local and international films have been shot in the UAE since they started building their film infrastructure in the early 2000s.
Abdulmajeed was speaking at an industry conference at the Red Sea International Film Festival Thursday, December 9 on the ongoing set of Ric Roman Waugh's big-budget action flick Kandahar in the Saudi World Heritage Site of AlUla, where the government has invested in building infrastructure for tourism and filming.
He said the government's strategy to build a film industry revolves around three pillars: creating a regulatory framework; developing an incentive, details of which have not yet been announced; and building infrastructure, which included talent development.
"We know the gaps and we see those gaps as opportunities for the private sector. But we are fully aware that if we go today to a local company and ask them to have an infrastructure project, it's too big for them, they can't do it. So the government will intervene, "he said, citing projects such as the transformation of AlUla as an example.
Abdulmajeed said he hosts big budget productions like Kandahar in AlUla was part of the strategy to build a sustainable sector for the future.
Produced by Thunder Road Films and Capstone, the production sees AlUla replace Afghanistan, having previously doubled for Iraq in Anthony and Joe Russo Cherry.
"We've been touring for two weeks and we've been preparing for a year and a half now. We have chosen an unusual time in the world. I won't deny that it was a challenge shooting and preparing during Covid, "said Stephen Strachan of Film AlUla. "I think Kandahar is the movie that pushes Saudi Arabia to be able to handle great feature films like this. We have 450 people in the field right now associated with Kandahar. We were originally told it would be 250, but it's actually 450. "
In an example of the Saudi government's support for filming major productions in the country, Strachan recounted how the country's Defense Ministry had supported the productions of both. Cherry and Kandahar.
"It started with Cherry, which we shot in January, February 2020, just before the Covid pandemic. Cherry was building a battle sequence, and they needed a lot of weaponry, a lot of vehicles. For this battlefield, we had seven armored personnel carriers, three Abrams tanks that descended to AlUla from the Tobuk military base, seven Blackhawk helicopters and four Air15 jets, "Strachan said.
Christian Mercuri at Capstone, who is the main producer Kandahar, echoed Strachan's comments about the role production would play in helping Saudi Arabia grow its film industry.
"It's not just a local film, it's an international film of global appeal. It will be released in the United States, probably in the fourth quarter of next year, on at least 2,500 screens, and so it will be all over the world, including here in this region, "he said.
He acknowledged that shooting a production of this size is a challenge given the current lack of infrastructure and trained crews, but had high hopes for the country's cinematic ambitions.
"With the backing of the government and what it is doing, there is no reason it shouldn't be the biggest film center in the Middle East, which I know it will be, if not one of the biggest in the world, "he said. "By 2025, 2030, I think it's a place where I know I'm going to try to bring in a lot of productions, and I think I'm not going to be the only one."