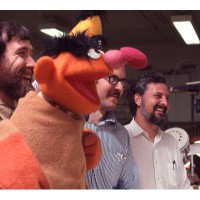 Realscreen »Archive» HBO Documentary Films offers a documentary on Sesame Street for 2021
HBO Documentary Films will look back at the first two decades of PBS's beloved children's show Sesame Street in the new feature documentary Street gang: how we got to Sesame Street, premiering on HBO and HBO Max in 2021.
In the late 1960s, Media Director Joan Ganz Cooney and Sesame Workshop Co-Founder Lloyd Morrisett embarked on an experiment to harness the burgeoning power of television and create an educational and entertaining show that could reach children of all ages. the country.
Cooney recruited a visionary Muppets creator Jim Henson and acclaimed children's television writer and director Jon Stone to create the iconic world of Sesame Street.
In Street gang: how we got to Sesame Street, HBO Documentary Films highlights the creators, artists, writers and educators who created the program.
The film is a Macrocosm Entertainment production in association with Exchange, Bondit Media Capital and Citizen Skull Productions. It is directed by Marilyn Agrelo and produced by Trevor Crafts and Ellen Scherer Crafts.
Lisa Diamond is also a producer with Brian O'Shea, Nat McCormick, Matthew Helderman, Luke Taylor, Mark Myers and Heather Kenyon as executive producer.
Michael Davis is co-executive producer.
Photo credit: Robert Fuhring / Courtesy of Sesame Workshop / HBO