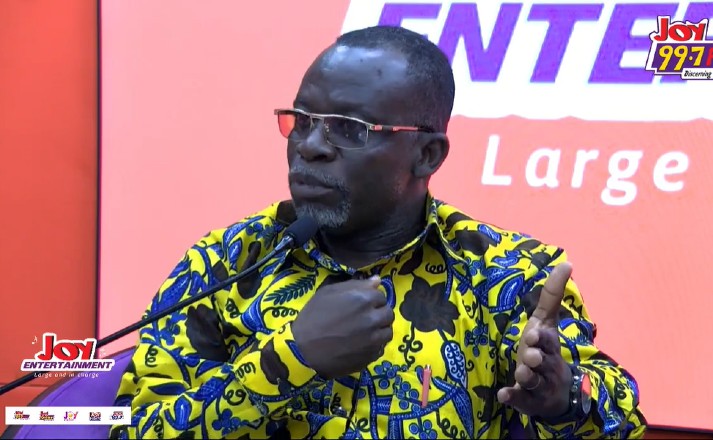 Our directive affects feature films not all Ghanaian content – FIPAG President on stopping the sale of films to TV channels
Ghana Film Producers Association (FIPAG) chairman James Aboagye said his company and other players in the film industry have no plans to ban TV channels from broadcast Ghanaian content.
According to him, the directive given to producers in May was to ban FIPAG members from selling their feature films to television stations until further notice.
Speaking on Showbiz AZ, he explained that the decision had been taken to value the films produced and to stop the gradual destruction of the film industry.
"We never said we wouldn't let TV channels broadcast Ghanaian content. There is a difference between feature films and Ghanaian content. How can you say more Ghanaian content on TV? We diagnosed the industry and realized that one of our bad decisions was the spectacle of our [feature] movies on TV, "Aboagye said.
In May, Ghanaian filmmakers were instructed by their governing bodies to stop selling their feature films to TV stations as of July 1.
According to the leaders, i.e. Association of Film Producers, Association of Manufacturers and Distributors, Film Crew Association, Ghana Academy of Film and Television Arts and other stakeholders , it was part of a decision made to address the challenges facing the film industry.
"Any producer or marketer of films who flout these guidelines will be sanctioned accordingly. All film stakeholders must take these guidelines seriously and abide by them until further notice, "some parts of the press release read.
The president of FIPAG said that the association recognizes that some TV channels have contracts with certain producers to broadcast their films, which is why they have made arrangements to ensure that these contracts will last until they expire.
He said the Association's decision is to protect producers as well, especially after explaining that some of them can sell a 90-minute feature film for as little as 100 to TV stations.
He added that "first of all, movies weren't made for television. They were home videos or you could go to movie theaters and watch them. They were intended for sale to the public, but because the films have become too available (on television), the demand and the price are falling.
Meanwhile, Aboagye said the directive issued to producers will give the Association an opportunity to find ways to bring feature films into the market to boost sales.
He explained that since people are eager to watch the movies on TV, there is already a demand for it, so FIPAG and other industry players will be working on ways to get moviegoers to buy. movies.
"We said we were not going to allow our members to give the movies to the TV stations until further notice, until we got our house in order. It's because we can't keep making the mess while we're trying to get out of it, "he added.