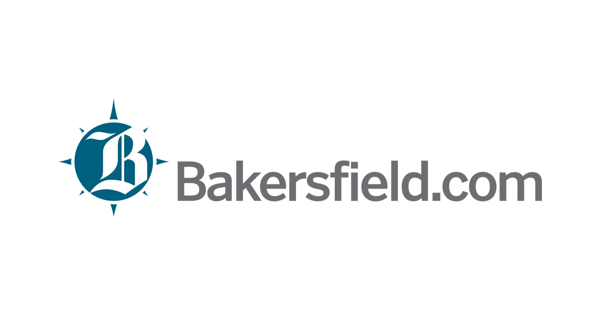 National Geographic Documentary Films Announces Emmy Doc Nominee WE FEED PEOPLE Will Expand to Hulu and the National Geographic Channel This Month | New
WASHINGTON–(BUSINESS WIRE)–June 16, 2022–
Today, National Geographic Documentary Films announced that WE FEED PEOPLEOscar®-winning director Ron Howard's critically acclaimed documentary featuring world-renowned chef and humanitarian José Andrés, will be available on Hulu starting June 16 as well as a special screening on National Geographic Channel on Friday June 17 at 9 p.m. EDT, in addition to continuing to stream on Disney+.
WE FEED PEOPLE spotlights celebrity chef José Andrés and the inspiring mission and remarkable evolution of his non-profit organization World Central Kitchen over 12 years, from a group of grassroots volunteers to one of the world's largest humanitarian aid organizations. most well-known disaster relief oriented. Brian Grazer, Sara Bernstein, Justin Wilkes and Meredith Kaulfers of Imagine Documentaries and Walter Matteson are producers alongside Howard.
"I am thrilled that we are able to share the inspiring story of chef José and his remarkable team at World Central Kitchen with an even wider audience with the release of the film on National Geographic Channel and Hulu," said the director. Ron Howard. "In telling this story, I was inspired by the work of World Central Kitchen, which is currently leading extraordinary relief efforts in Ukraine and Uvalde, and the lessons we can learn from their humanitarian actions. I believe in the power of community when we all come together to support each other; it's a story we can all learn from and aspire to.
Released May 27 on Disney+, the film has garnered overwhelmingly positive reviews since its premiere at the SXSW Film Festival in March and has maintained a 100% rating from critics on Rotten Tomatoes. Featuring an incredibly powerful story about humanity, volunteerism and global relief efforts, the film is a top contender in the special documentary run for this year's Emmy® Awards.
"We are so honored to bring the remarkable story of José Andrés and World Central Kitchen to the world," said Carolyn Bernstein, Executive Vice President of Scripted and Documentary Films at National Geographic. "The immense talent of longtime collaborator Ron Howard beautifully captures the groundbreaking work WCK is doing globally to help those affected by natural and man-made disasters. We look forward to audiences at the people around the world can watch this inspiring story of hope and humanity through Hulu and the National Geographic Channel.
National Geographic Documentary Films has previously released the Oscar-winning, BAFTA and seven-time Emmy Award-winning film "Free Solo" and the Oscar-nominated film "The Cave". In 2021 they released "Becoming Cousteau", "Fauci", "The First Wave", "The Rescue" and "Torn". Other critically acclaimed films under the banner include Ron Howard's "Rebuilding Paradise"; Sundance People's Choice Award winners "Science Fair" and "Sea of ​​Shadows"; Emmy winners "LA 92" and "Jane," both of which were included in the top 15 documentaries considered for an Oscar in 2017; and winner of the Dupont Prize "Hell on Earth: The Fall of Syria and the Rise of Isis".
About National Geographic Documentary Films
National Geographic Documentary Films is committed to bringing the world documentary feature films that cover timely, provocative and globally relevant stories from the world's best documentary filmmakers. National Geographic Documentary Films is a division of National Geographic Partners, a joint venture between Disney and the National Geographic Society. Deepening knowledge and understanding of our world has been National Geographic's primary purpose for 133 years, and now we are committed to reaching further, to pushing the boundaries, to reaching further for our consumers…and to reaching people. million people around the world in 172 countries and 43 languages ​​every month like we do. NGP donates 27% of our profits to the non-profit National Geographic Society to fund work in science, exploration, conservation and education. For more information, visit natgeotv.com or nationalgeographic.com, or find us on Facebook, Twitter, Instagram, YouTube, LinkedIn and Pinterest.
See the source version on businesswire.com: https://www.businesswire.com/news/home/20220616005570/en/
CONTACT: PRESS INQUIRIES
National Geographic: Tiffany Malloy /[email protected]
Sunshine Sachs Morgan & Lylis:[email protected]
KEYWORD: UNITED STATES NORTH AMERICA DISTRICT OF COLUMBIA
INDUSTRY KEYWORD: TV & RADIO GENERAL ENTERTAINMENT ENTERTAINMENT
SOURCE: DISNEY+
Copyright BusinessWire 2022.
PUBLICATION: 06/16/2022 09:44 / DISK: 06/16/2022 09:44
http://www.businesswire.com/news/home/20220616005570/en
Copyright BusinessWire 2022.