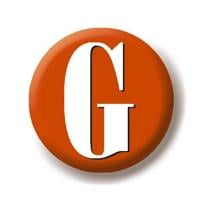 National Geographic Documentary Films and NEON Announce Special IMAX Event Screenings of Documentary Hit "FIRE OF LOVE" October 16-17, 2022 | national company
WASHINGTON–(BUSINESS WIRE)–October 7, 2022–
National Geographic Documentary Films and NEON announced today that they will bring their hit film FIRE OF LOVE, directed by Sara Dosa, hits IMAX screens for special screenings at select locations across the country on October 16 and 17. These IMAX screenings offer an eye-opening new way to view the jaw-dropping images of Katia and Maurice Krafft in Dosa's lyrical film, in markets including New York, Los Angeles, Boston, Chicago, Washington DC and San Francisco.
Details on IMAX Special Presentations include:
In Los Angeles on Sunday, October 16 at the AMC Century City IMAX, the special screening will be followed by a Q&A with director Sara Dosa and narrator Miranda July.
In New York the same day at AMC Lincoln Square, co-editor Erin Casper will be on hand to talk about the film.
And on Monday, October 17, director Sara Dosa will be joined for a Q&A by co-editor Jocelyne Chaput in San Francisco at the AMC Metreon.
Additional screenings will take place at Regal City North in Chicago; AMC Tyson's Corner Cinema in Washington, DC; and the AMC Boston Commons in Boston. Tickets are available HERE.
FIRE OF LOVE originally aired in theaters in select cities on Wednesday, July 6 and rolled out nationwide throughout the summer. The film first premiered as the Day One Selection of the American Documentary Competition at the Sundance Film Festival and has since played at many other prestigious festivals including New Directors/New Films, Hot Docs, True/False , CPH:DOX and Doc10.
After its premiere at Sundance, the film was hailed by Variety as "a spellbinding experience" and The Hollywood Reporter as "a beautifully shot, dreamily constructed portrait". It is currently "Certified Fresh" on Rotten Tomatoes with a 99% review rating. The documentary also won a long list of awards during its festival, including the Jonathan Oppenheim Sundance Editing Award, the Visions du Réel Audience Award, the International Wildlife Film Festival Best Feature Award, the Grand Prix from the Boston Independent Film Festival Documentary Jury, the SIFF Special Jury Prize, and many more.
ABOUT FIRE OF LOVE:
Katia and Maurice Krafft loved two things: each other and volcanoes. For two decades, the daring pair of French volcanologists scoured the planet, hunting eruptions and documenting their findings. Ultimately, they lost their lives in a volcanic explosion in 1991, leaving a legacy that has forever enriched our knowledge of the natural world. Director Sara Dosa and the film crew craft a lyrical celebration of the intrepid scientists' spirit of adventure, drawing from the Krafft's spectacular archive. FIRE OF LOVE tells a story of primordial creation and destruction, following two daring explorers as they venture into the unknown, all for love.
About National Geographic Documentary Films
National Geographic Documentary Films is committed to bringing the world documentary feature films that cover timely, provocative and globally relevant stories from the world's best documentary filmmakers. National Geographic Documentary Films is a division of National Geographic Partners, a joint venture between Disney and the National Geographic Society. Deepening knowledge and understanding of our world has been National Geographic's primary purpose for 133 years, and now we're committed to going further, pushing boundaries, going further for our consumers…and reaching people. million people around the world in 172 countries and 43 languages ​​every month like we do. NGP returns 27% of our proceeds to the non-profit National Geographic Society to fund work in science, exploration, conservation and education. For more information, visit natgeotv.com or nationalgeographic.com, or find us on Facebook, TwitterInstagram, YouTube, LinkedIn and Pinterest.
About NEON
In just five years, NEON has garnered 18 Oscar® nominations, 5 wins including Best Picture, and grossed over $180 million at the box office. The company continues to push boundaries and take creative risks on bold cinema like Bong Joon Ho's. Parasite, which made history by winning four Oscars®, becoming the first non-English language film to win Best Picture. The film, which also unanimously won the Palme d'Or at Cannes, grossed over $53 million at the domestic box office and broke several records. NEON has amassed a library of over 80 films with notable releases including: Tamara Kotevska and Ljubo Stefanov's award-winning and record-breaking film honey country, which is the first non-fiction feature to land Oscar® nominations for Best Documentary and Best International Feature in the same year; Todd Douglas Miller Apollo 11 which grossed $16 million worldwide; Palme d'Or by Julia Ducournau, Titanium; and Craig Gillespie Me Tonya which earned multiple Oscar® nominations, a win for Allison Janney and amassed over $30 million at the domestic box office.
The studio has several projects in various stages of development and production including: The painter and the thief narrative remake; by Brandon Cronenberg Overflowing swimming pool with Alexander Skarsgard; an untitled horror flick from first-time director Bishal Dutta; by Joshua Oppenheimer The end, a Golden Age musical with Oscar winner Tilda Swinton; the documentary, Finding Mavis Beacon from director Jazmin Jones; Cassandra at the wedding based on the novel by Dorothy Baker; and Kitty Green The Royal Hotel, starring Julia Garner. Recent acquisitions and upcoming releases include; The feeling of Jonas Carpignano A Chiara; Baby, by New York-based Afro-Latina artist Rebeca Huntt; Celine Sciamma's Little mom ; and Ninja Thyberg's bold feature debut Pleasure. NEON received 6 Oscar nominations for Run away, the worst person in the world and spencer. Jonas Poher Rasmussen, To run away made history by becoming the first film to score an impressive trio of Oscar nominations in the categories of Best Animated Feature, Best Documentary Feature and Best International Feature .The worst person in the world by Norwegian writer-director Joachim Trier was nominated for Original Screenplay and International Feature Film; and Kristen Stewart received a Best Actress nomination in Pablo Larraín spencer.
Other recent releases include: Apichatpong Weerasethakul's Memory with Tilda Swinton; the anthology feature The Year of the Eternal Storm; Documentary by Matthew Heineman The first wave; Nicolas Cage star, Pig; At Jamila Wignot's Ailey; Gunda directed by Victor Kossakovsky; Robert Machoian's powerful thriller The murder of two lovers; The Billie Eilish Documentary The world is a little blurry; Ben Wheatley Horror Movie In the ground; Francis Lee's Romantic Drama Ammonite with Kate Winslet and Saoirse Ronan; Alex's Gibney Documentary Totally under control; At Max Barbakow Palm Springs with Andy Samberg; and Celine Sciamma Portrait of a lady on fire.
Following a fruitful collaboration on Me Tonya in January 2018, 30WEST partnered with Tom Quinn (founder and CEO) of NEON and Tim League (co-founder) to become majority investors in the company.
About IMAX Corporation
IMAX, an entertainment technology innovator, combines proprietary software, architecture and equipment to create experiences that take you beyond the edge of your seat into a world you never imagined. Top filmmakers and studios use IMAX ® theaters to connect with audiences in extraordinary ways, and as such, the IMAX network is one of the largest and most successful theatrical distribution platforms for films of major events around the world.
IMAX is headquartered in New York, Toronto and Los Angeles, with additional offices in London, Dublin, Tokyo and Shanghai. As of June 30, 2022, there were 1,694 IMAX theater systems (1,610 commercial multiplexes, 12 commercial destinations, 72 institutional) operating in 87 countries and territories. Shares of IMAX China Holding, Inc., a subsidiary of IMAX Corporation, trade on the Hong Kong Stock Exchange under the stock code "1970".
IMAX ®, IMAX ® Dome, IMAX ® 3D, IMAX ® 3D Dome, Experience it in IMAX ®, The IMAX ® Experience, An IMAX ® Experience, An IMAX 3D ® Experience, IMAX DMR ®, DMR ®, Filmed for IMAX ™, IMAX LIVE™, IMAX Enhanced™, IMAX nXos® and Films to the Fullest® are trademarks and trade names of the Company or its subsidiaries which are registered or otherwise protected under the laws of various jurisdictions. For more information about the company, visit www.imax.com. You can also connect with IMAX on Instagram (https://www.instagram.com/imax), Facebook (www.facebook.com/imax), Twitter ( www.twitter.com/imax ) and YouTube (www.youtube.com/imaxmovies).
See the source version on businesswire.com: https://www.businesswire.com/news/home/20221007005521/en/
CONTACT: Media:
Tiffany Malloy, Tiffical Public Relations, 201-925-1122, [email protected]
Kristin Montalbano, National Geographic, 202-912-3244, [email protected]
KEYWORD: UNITED STATES NORTH AMERICA ILLINOIS CALIFORNIA NEW YORK DISTRICT OF COLUMBIA
INDUSTRY KEYWORD: ENTERTAINMENT COMMUNICATIONS ENVIRONMENT FILM & CINEMA EVENTS/CONCERTS CLIMATE CHANGE MEDIA
SOURCE: National Geographic
Copyright BusinessWire 2022.
PUBLISHED: 10/07/2022 2:57 PM / DISK: 10/07/2022 2:57 PM
http://www.businesswire.com/news/home/20221007005521/en