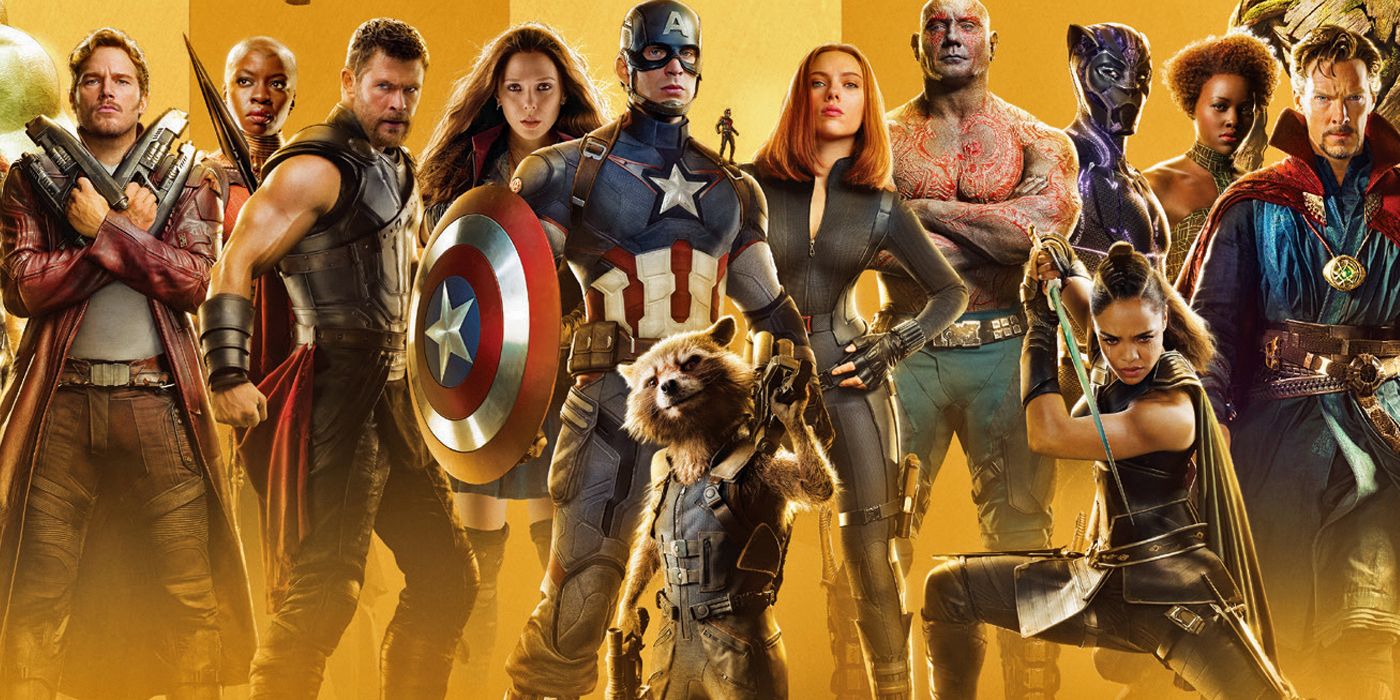 Marvel creators reportedly paid $ 5,000 for film adaptations of their work
According to a newspaper article, the creators of Marvel are paid $ 5,000 and a ticket to the premiere if their work is adapted into a Marvel movie.
A new newspaper report suggests that Marvel Studios' standard deal with the creators whose work it adapts into a movie for the Marvel Cinematic Universe typically costs just $ 5,000 and a ticket to the premiere of the film in question.
This news follows a recent article in the Hollywood Reporter that discussed how comic book creators whose work is adapted into billion dollar films are actually paid by the film studio.
RELATED: Marvel Studios Exec Promises Greater LGBTQ + Representation In MCU
In a recent article on the subject, The Guardian reported, "According to multiple sources, when a writer's or artist's work features prominently in a Marvel movie, the company's practice is to send the creator an invitation to the premiere and a check for $ 5. $ 000 (£ 3,600). Three different sources have confirmed this amount to The Guardian. There is no obligation to attend the premiere, or to use the $ 5,000 for travel or accommodation; described it as a tacit acknowledgment that compensation was due. "
The Guardian noted that Marvel declined to comment on the story, stating "We can't talk about our individual talent deals or contracts."
RELATED: Marvel Studios Actively Works To Not Objectify Female MCU Characters
The Guardian continued, however, stating: "Several sources who have worked with Marvel say the pay for contributing to a hard-hitting franchise ranges from paying $ 5,000, nothing or – very rarely – a" special character contract. ", which allows a select few creators to claim compensation when their characters or stories are used. There are other potential ways to earn more – many former writers and artists are appointed executives and producers on the myriad of films, Marvel cartoons and streaming series, for example – but those agreements depend on factors other than legal obligation.
"Special character contracts" are generally a kind of retroactive contract for creators who invented characters before Marvel had a rule on character adaptations. One designer told The Guardian: "I was offered a [special character contract] it was really, really terrible, but it was either that or nothing. And then instead of honoring it, they send a thank you note and say, "Here's money we don't owe you!" and that's five thousand. And you're like, "The movie made a billion dollars."
The Guardian then revealed that he actually saw a "special character contract". The article described the app: "In fact, the Guardian has seen a request for a 'Marvel Special Character Contract', in which the creators can officially ask Marvel if any of their characters are eligible for additional payouts. In the request form, Marvel explicitly reserves the right to tell creators that their characters are not original enough to get the bonus, warning that "decisions are final" and cannot be appealed. "
KEEP READING: The Winter Soldier's Ed Brubaker Was Paid More For His Movie Cameo Than For Character Creation
Source: The Guardian
Suicide Squad director explains Amanda Waller's feud with Rick Flag
About the Author