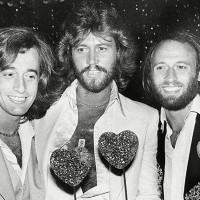 How can you mend a broken heart "
HBO Documentary Films Acquires North American Rights to Feature Documentary The Bee Gees: How to mend a broken heart by Oscar nominated director Frank Marshall.
The 111-minute film, which was an official selection for the Telluride Film Festival 2020, will share the story of brothers Barry, Maurice and Robin Gibb, and their rise to stardom with iconic pop group The Bee Gees at the end of the 1960s and early 1970s, as well as the evolution of the group over the years.
The trio, widely referred to as the Kings of Disco, wrote over 1,000 songs throughout their nearly 50-year career, including hits such as "Massachusetts," "I Started a Joke," "I've Gotta Get A Message to You "," New York Mining Disaster 1941 "and" Words ".
The Bee Gees: How to mend a broken heart will debut on HBO later this year and will be available to stream on HBO Max.
The project is presented by Polygram Entertainment and is produced by Kennedy / Marshall and White Horse Pictures in association with Diamond Docs. Marshall produces alongside Nigel Sinclair and Jeanne Elfant Festa, and Mark Monroe.
The Bee Gees: How to mend a broken heart is produced by David Blackman, Jody Gerson, Steve Barnett, Nicholas Ferrall, Cassidy Hartmann and Ryan Suffern.
"Like so many people, I've loved Bee Gees music my whole life," Marshall said in a statement. "But discovering their weird creative instincts and the treasure of music, their humor and their loyalty has been a great two-year journey."
"This is the story of how three brothers with primordial musical gifts created music that touched the collective subconscious on five continents for five consecutive decades," added Sinclair. "It's brotherhood and family, creativity, fun, joy and tragedy. We all feel very privileged to be involved.