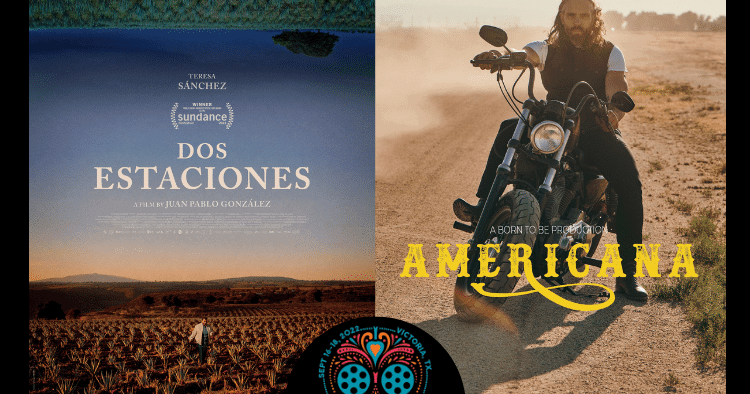 Here's what you need to know about feature films at the Viva Texas Film Festival | Reserved for subscribers
Of the 14 films and two series of shorts at the Viva Texas Film Festival, several were produced by local filmmakers at Crossroads.
'Americana'
A film by Joshua Schultz, "Americana" tackles the subject of sex trafficking in a vast desert land. The film stars Schultz, Roby Modine, Travis Mills, Hayley Reinhart, Kristina Wayborn, Reneen Pedro, Zack Sudfield, Kara Sudfield and Ty Quiamboa.
'Dos Estaciones'
In this film by Juan Pablo Gonzalez, Maria Garcia tries to save her tequila factory after natural disasters have damaged the local business. Garcia is played by Teresa Sanchez.
"Our Father, the Devil"
See this film on September 17 at 1:15 p.m. at the Welder Center
Awarded at the Tribeca Film Festival 2022, "Our father, the devil", follows a chef, Marie Cissé, who works in a retirement home in France. The arrival of a priest from her hometown prompts Marie to recall a troubling episode from her past.
"An awesome action movie"
Brothers Leonel and Roberto Rangel make their first movie while their mother travels out of town to care for an ailing family member. Lacking money, the brothers kidnap an actor and force him to play a role in their film. The actor tries to escape in front of the camera. The film stars Hector Soberon, Gerardo Sandoval and Julian Montemayor.
"What We Leave Behind"
After taking one last bus ride to visit family in El Paso, 89-year-old Julian is building a house next to his current home in hopes that his family will one day become neighbors to him. "What We Leave Behind" is directed by Iliana Sosa.
"Medicine and Miracles"
This documentary chronicles the experience of a child with cancer, her family and her doctor's mission to keep her alive.
Leo Bertucci is a member of the Report for America body that covers energy and the environment for the Victoria Advocate.