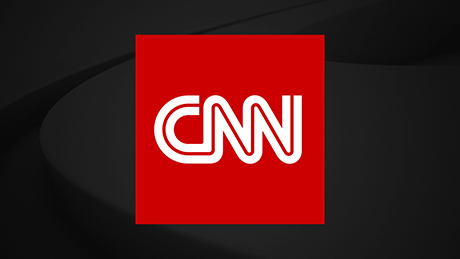 From the Book to the Big Screen: Your Guide to the 2014 Film Adaptations
Story Highlights
Many classic books will be made into movies this year
The batch kicks off with "Labor Day", released on January 31
Culminates with highly anticipated "Hunger Games: Mockingjay — Part 1" in November
Many beloved books, new and old, are being made into movies this year. Tales from Lois Lowry's classic young adult tale "The Giver" to popular dystopian novel "Divergent" make their movie debut.
Adaptations are always tricky business, and sometimes it's more fun when you've read the book first. With that in mind, here's a guide to all the books set to become movies in 2014 and what you need to know.
"Labor Day"
Author: Joyce Maynard
Movie release date: January 31
To throw: Kate Winslet, Josh Brolin
What is it about : A 13-year-old boy and his depressed, divorced mother (Winslet) meet an escaped convict (Brolin) who becomes part of their lives and begins a romantic relationship with the boy's mother.
What to expect: Directed by Jason Reitman ("Juno," "Up In the Air"), the film version feels like melodrama steeped in romance. One of the film's key scenes centers around pie-making and was turned into a marketing campaign urging fans to make "Labor Day" peach pie.
"Vampire Academy"
Author: Richelle Mead
Movie release date: February 7
To throw: Zoey Deutch, Lucy Fry, Sarah Hyland
What is it about : Part of a six-book series, "Vampire Academy" focuses on young vampires trained to keep the peace against a group of evil bloodsuckers. The first incarnation follows a half-vampire/half-human named Rose Hathaway who is tasked with protecting a princess.
What to expect: The movie sits somewhere between "Twilight" and "Clueless," featuring paranormal teenagers and the catchphrase "They suck at school." It's also a new look for "Modern Family" star Sarah Hyland, who puts her teenage, fast-talking skills to good use.
"Winter's Tale"
Author: Marc Helprin
Movie release date: February 14th
To throw: Colin Farrell, Jessica Brown Findlay, Russell Crowe
What is it about : A gang member named Peter Lake meets a beautiful woman while trying to rob her home in the early 20th century. After falling in love, he discovers that she is dying of consumption. After her death, Peter gains mysterious powers and sets out to save her.
What to expect: An epic, supernatural story that casts Farrell in the romantic lead. The movie is being marketed as the perfect Valentine's Day date movie.
"divergent"
Author: Veronique Roth
Movie release date: March 21st
To throw: Shailene Woodley, Theo James, Kate Winslet
What is it about : In a dystopian version of Chicago, people are divided into seven clans based on their personality traits. A young girl named Beatrice Prior (Woodley) is branded as "divergent" who doesn't fit into a category, sparking a rebellion against the cult-led government.
What to expect: This is the first adaptation of the "Divergent" trilogy, and it looks like an epic young adult action movie on the level of "The Hunger Games." The movie will likely be one of the biggest book-to-movie releases of the year, depending on the series' popularity.
"Fault In Our stars"
Author: Green Jeans
Movie release date: June 6
Starring: Shailene Woodley, Ansel Elgort
What is it about : A 16-year-old cancer patient named Hazel (Woodley) falls in love with another patient. The book follows their unexpected relationship in a particularly humorous way.
What to expect: The film resembles the dark humor of the book, with the tagline "One Sick Love Story". But also? Bring tissues.
"The Hundred Foot Journey"
Author: Richard C. Morais
Movie release date: August 8
To throw: Helen Mirren, Manish Dayal
What is it about : An Indian family travels to France, where they open a restaurant across from a Michelin competitor. The book follows the family's unlikely aptitude for French cuisine and their rivalry with French chef Madame Mallory.
What to expect: Oprah Winfrey is among the film's producers, so the adaptation will likely be heartwarming and family-friendly. Mirren plays Commander Madame Mallory and has presumably worked on her French accent.
"The giver"
Author: Lois Lowry
movie release date: August 15th
To throw: Jeff Bridges, Meryl Streep, Alexander Skarsgard, Taylor Swift
What is it about : In a dystopian future, society has eliminated pain, emotion, and color. A young boy named Jonas is appointed as the giver, a position responsible for keeping the community's memories safe. The young adult novel follows his struggle to conform to societal restrictions.
What to expect: Most of the film's hype comes from the casting of Swift in part, but the 1993 novel is a longtime favorite and will likely center more on Jonas, played by newcomer Brenton Thwaites. It will be interesting to see how director Phillip Noyce handles the book's explanation that there is no color in this society.
"This is where I leave you"
Author: Jonathan Tropper
Movie release date: September 12
To throw: Jason Bateman, Tina Fey, Rose Byrne, Adam Driver
What is it about : Four siblings gather at their childhood home after their father's death to sit shiva for a week in Jewish tradition. As they fulfill their father's dying wish, issues from the past are confronted.
What to expect: Director Shawn Levy helmed the comedies "Date Night" and "The Internship" and so will naturally embrace the humorous nature of the story. Moreover, the association of Fey and Bateman should be undeniable.
"The maze Runner"
Author: James Dashner
Movie release date: September 19
To throw: Dylan O'Brien, Kaya Scodelario
What is it about : The first in a series of books for young adults, "The Maze Runner" follows a group of teenagers who wake up in a place called the Glade that exists inside a giant maze. The group must deal with power issues as well as how to escape the maze (and why they are there to begin with).
What to expect: An action-packed thriller similar to "The Hunger Games", with more mystery about what happens in this dystopian society. The cast is mostly unknown, which may make this a star flick.
"missing girl"
Author:
Gillian Flynn
Movie release date:
October 3
To throw:
Ben Affleck, Rosamund Pike
What is it about :
The popular novel follows the troubled marriage of Nick and Amy Dunne. On the eve of their fifth wedding anniversary, Amy disappears and Nick becomes the prime suspect in her possible murder.
What to expect:
Flynn wrote the screenplay and said she moved away from the book's surprise ending for the film version. David Fincher, who also directed the adaptation of "The Girl with the Dragon Tattoo," will likely bring a dark sensibility to the film.
"Alexander and the Terrible, Horrible, Not Good, Very Bad Day"
Author: Judith Viorst
Movie release date: October 10
To throw: Jennifer Garner, Steve Carell, Bella Thorne
What is it about : The fun picture book for children tells the story of 11-year-old Alexander's worst day as he faces a series of unfortunate events like waking up with chewing gum in his hair.
What to expect: The film will expand on the classic book, detailing how the members of Alexander's family are also going through their own terrible and gruesome days. Garner and Carell play Alexander's parents, perfect for kid-friendly comedy.
"The Hunger Games: Mockingjay – Part 1"
Author: Suzanne Collins
Movie release date: 21 November
To throw: Jennifer Lawrence, Josh Hutcherson, Liam Hemsworth
What is it about : The final book in "The Hunger Games" trilogy has been split into two movies, so Part 1 will only tell the first half of Katniss Everdeen's rebellion to overthrow the Capitol following the Quarter Quell shown in "Catching Fire" Last year.
What to expect: It's hard to know what part of the story this film will tell, but expect bolder costumes in the Capitol and more intensity from Lawrence as she channels Katniss' struggle to become the leader of the rebellion. Part 2 won't arrive until 2015.