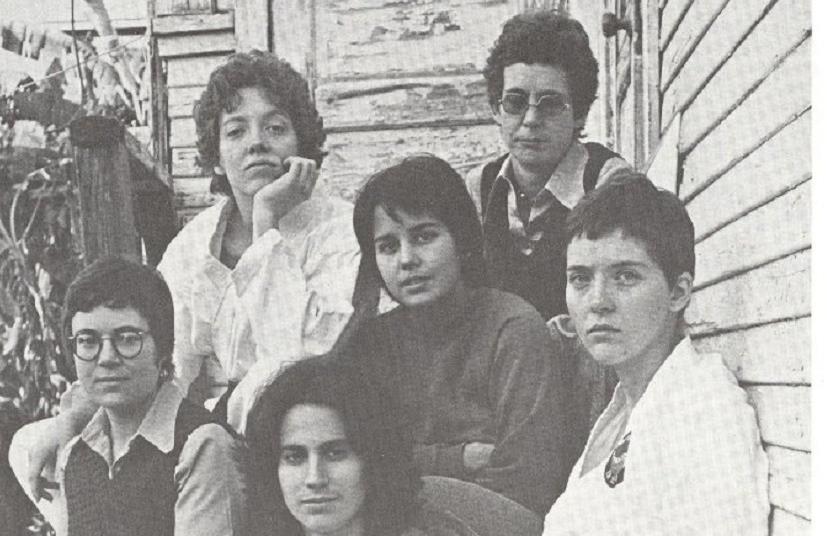 Ffilm Cymru Wales is funding the development of 12 (exclusive) feature films | News
UK's Ffilm Cymru Wales have invested £280,183 of National Lottery funds in the development of 12 feature films, over the past year, the Welsh film agency has revealed.
The agency is offering writers, directors and producers support throughout the development process and up to £25,000 in funding.
Titles that will receive support from this funding round include A Womanly Way: The Olivia Records Storyby director Hannah Berryman and producer Catryn Ramasut/ They previously worked together on Rockfield: the studio on the farmand received £24,980 for their documentary on 1970s women's music label Olivia Records.
Grzegorz Pacek's documentary about a man who rejected modern civilization, titled A man with a fork in a world of souppreviously received £11,980 in funding through Ffilm Cymru Wales in 2019, and is now receiving a further £24,979.
The toll director Ryan Andrew Hooper, who also received funding under the program in 2019 for The Life and Death of Daniel Deereceived an investment for Ash under the mountain. The feature is written by Lara Barbier, and is a fantasy horror following a young girl living in her early 20sand century in Wales.
Films previously supported by the fund include Prano Bailey-Bond's Censor and the biopic Clarice Cliff by Claire Peate and Claire McCarthy The color room.
Ffilm Cymru Development Fund Projects
A man with a fork in a world of soup
Dir: Grzegorz Pacek
Productions: Dave Evans, Monika Braid, Braidmade Films & bak
Funding: £24,979
Documentary portrait of a man living outside the limits of modern civilization; the last primitive, unplugged and alone, like a man with a fork in a world of soup.
Ash under the mountain
Director: Ryan Andrew Hooper
Scr: Lara Barbier
Coprod: Stand-off
Funding: £24,000
Fantasy horror about a young girl in early 20th century Wales who discovers there may be more than industrial neglect present in the mountains.
A Womanly Way: The Olivia Records Story
Dir: Hannah Berryman
Producer: Catryn Ramasut, ie ie Productions
Funding: £24,980
Musical documentary about the 1970s story of the pioneering young American feminist lesbians launching the revolutionary all-female label, Olivia Records, and how their music changed the lives of millions.
edge of extinction
Dir: Rich Bentley
Producer: Natasha Coleman, Postcard Productions
Funding: £22,500
The story of a Yemeni community surviving in the midst of the world's worst humanitarian catastrophe.
The gigantic beard that was evil
Scr:: Simon Roberts
Producers: Dan Dixon, Paul Schleicher
Funding: £24,350
A family animation based on the award-winning graphic novel about a man whose life has been turned upside down when a gigantic, indomitable beard bursts from him, threatening to engulf the entire island from here.
The difficult road
Dir/scr: Simon Ryninks
Productions: Elwen Rowlands, Sam Costin, Little Door Productions
Funding: £21,675
In 1860s Wales, a herdsman and a recently bereaved and financially distressed wife risk their lives transporting cattle on a perilous journey to London. United in grief, their livelihoods threatened, they must learn to work together, to overcome physical and emotional obstacles, if they are to survive.
Platoon
Dir: Vaughan Sivell
Scr: Nick Saltrese
Productions: Tom Wood, Vaughan Sivell, Franki Goodwin, Western Edge Pictures
Funding: £24,800
A group of friends cycling in the French countryside are chased by a mysterious and deadly peloton of cyclists.
The Secret Kingdom
Productions: Jon Rennie, Lindsay Watson, Canuk Productions
Funding: £24,999 An animated fantasy comedy about a teenage girl struggling to find her place in the world; even more so when she finds herself at the center of a battle between the "real" world and an ancient fairy culture.
The starry sky above
Dir/scr: Liam Gavin
Producer: Adam Partridge
Funding: £23,700
Horror movie about two young sisters who rush to tidy up an isolated country house to prevent it from being destroyed by the dark forces lurking there.
Untitled Gothic Horror
Scr: Walter Chaw
Produced by Catrin Cooper
Funding: £24,200
N / A
White Hope: The Maurice Burton Story
Scr: Alkin Emirali
Producer: Rob Alexander, Perfect Motion
Funding: £15,750
Family drama about Maurice Burton, Britain's first black cycling champion,
weft
Dir: Jonny Reed
Scr: Elgan Rhys
Producer: Roger Williams
Funding: £24,250
A Welsh-language LGBTQ+ drama about two young Welshmen as they try to maintain a relationship while experiencing the limits of loyalty and desire.