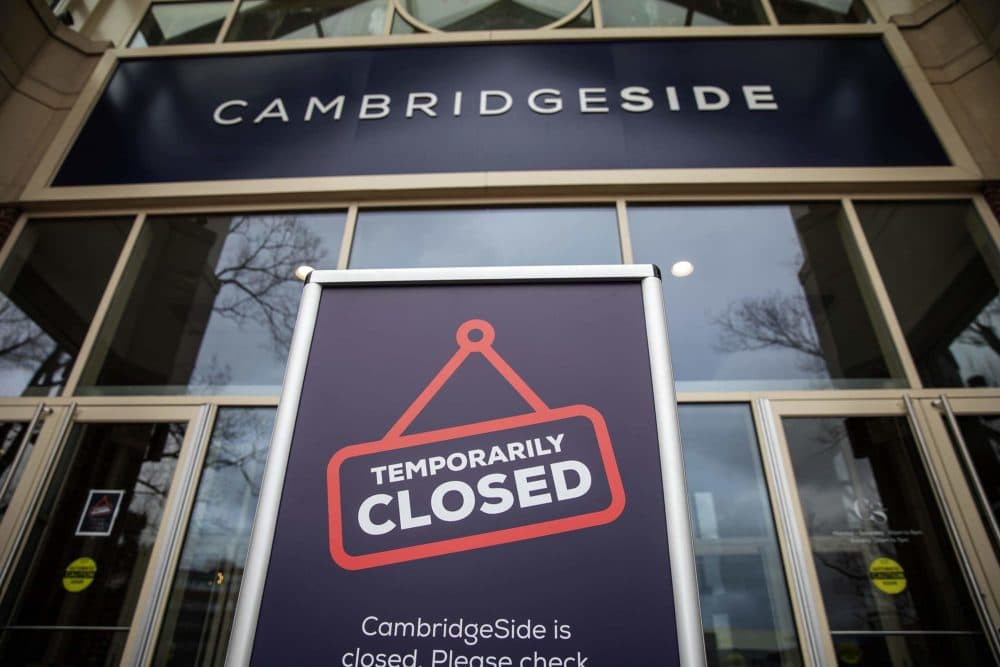 Emergency small business loans are coming: here's what you need to know
Under the CARES (Coronavirus Aid, Relief, and Economic Security) law passed by Congress last week, there should be some relief for small businesses.
A program, called the Paycheck Protection Program (PPP), begins this Friday. It offers forgivable emergency loans to keep employees on the payroll for at least a few months.
However, the PPP, which will be managed by the Small Business Administration (SBA), is not the only option.
Below is a quick rundown of three SBA programs available to help small businesses at a time when many are closed due to the COVID-19 pandemic.
But first, who is eligible for these loans?
Basically, any business with 500 or fewer employees (or no more employees than the number set by the SBA as industry standard). This includes nonprofits, veterans organizations, tribal businesses, sole proprietorships, freelancers, and independent contractors.
How does the Paycheque Protection Program (PPP) work?
The way that the Paycheque Protection Program works is that a business can apply for the loan from a local SBA lender and use the money to cover up to eight weeks of expenses, such as payroll (including benefits), rent, insurance mortgage and utilities.
Loans can be up to two months of your average monthly salary costs last year, plus an additional 25% of that amount, subject to a cap of $ 10 million.
Here is the most important feature of the program, according to Robert Nelson, director of the Massachusetts district office of the SBA: "If the company is able to maintain its employees until June 30, the entire loan could be canceled.
One catch: For the loan to be canceled, it can only be spent on salary costs, mortgage interest, rent, and utility payments within eight weeks of getting the loan. In addition, no more than 25% of the amount remitted may be used for non-salary costs.
The CARES law sets aside $ 349 billion for the PPP. To get a sense of what this represents, consider that in the SBA's largest fiscal year (Fiscal Year 2018), it lent around $ 30 billion.
According to the SBA, all PPP loans will have the following characteristics:
Maximum loan amount of $ 10 million
Low interest rate
2 years maturity
First payment deferred by six months
100% guaranteed by SBA
No warranty requirement
No personal guarantee
No borrower or lender fees payable to the SBA
Economic disaster loans
As part of the EIDL program, the SBA is offering low-interest loans to small businesses that are suffering economic hardship as a result of the pandemic. Small businesses can apply for loans of up to $ 2 million, with an advance of up to $ 10,000. And to make it easier for borrowers, the first payments are not due for 12 months.
Here are some other key features of EIDL loans:
Maximum loan amount of $ 2 million
3.75% interest rate for for-profit businesses
2.75% for eligible private non-profit entities
Loan maturity extended to 30 years
Loans financed by the US Treasury
No collateral required for loans under $ 25,000
No application fees and no obligation to take out the loan if offered
Personal guarantees will be required from persons holding 20% ​​or more of the company
With an EIDL, it can take up to 21 days for local SBA administrators to make a decision, and an additional 5-7 days for funds to close. If time is of the essence, you may want to research a P3 loan first, as local lenders may be able to get money for a business faster.
Express Bridge Loan Pilot Program (EBL)
This program aims to provide an immediate short term loan of up to $ 25,000 to deal with a business disaster. The idea is to use it as a gateway while waiting for longer term funding.
On March 25, the SBA expanded the Express bridging loan pilot program eligibility to include small businesses nationwide that have been affected by the coronavirus pandemic.
One thing to note, however, is that only "SBA Express Lenders" can grant these loans. And only companies with a previous relationship with the lender can get them. So, as businesses look for short-term capital to stay afloat, they should ask their lender if that's an option, Nelson said.