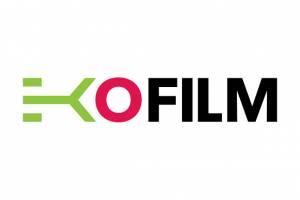 107 documentary films on the environment want to succeed at this year's edition of EKOFILM IFF
There are 50% more registrations than last year, from 34 countries and 5 continents.
BRNO / PRAGUE / CZECH REPUBLIC – Over 200 documentary films have been submitted to the 47e edition of the International Environmental Film Festival EKOFILM. The programming team is currently selecting the 25 most interesting films that will qualify for the final competition. Germany leads with 37 films submitted, filmmakers from the United States have submitted 34 films and the Czech Republic is the third country with the most irons in the fire. Most of the films are European, but there are also films from exotic countries like Australia, Hong Kong, Chile, India, Kuwait or Iran. The selected films will compete in three categories – Beauty in Nature, Central European Films and Short Films.
"This year, we are focusing on themes linked to real issues on sites where man collides with nature or where man tries to restore nature to its original space. We only have one planet. We believe, however, that there are many films among the submissions that deal with traditional themes of nature and climate change that our audiences shouldn't miss. Most admissions traditionally come from Germany, but we were surprised that the United States with their 30 films edged out the Czech Republic. The diversity of the selection is complemented by cinematographic visions of filmmakers from Australia, Chile or Kuwait. The programming team will now spend several weeks making conscientious decisions to prepare a selection of 25 films that will compete in the final for the awards. says the head of the programming team Jitka Kotrlová about this year's edition of the festival.
The official motto of this year's EKOFILM is "Address: Planet Earth", which reminds us that we only share one planet.
"It seems that filmmakers react very sensitively to environmental issues today, which is reflected in their work. Selecting 25 films will be extremely difficult, but it will be our audience EKOFILM who will ultimately benefit as they will be able to see on the big screen the best of the best of today's environmental documentary. The films will be accompanied by debates with experts, which will help the audience to reflect on the main theme of this year's edition, namely green architecture and smart urbanism, in a wider context ", adds another member of the programming team Martin Čech.
Filmmakers also have a financial incentive to submit their films. Award-winning films will receive a bonus of approximately $ 2,733.
Like every year, you will also be able to see all the films of the festival thanks to the Echoes of EKOFILM. To screen one of your non-commercial event films to be produced and promoted under the title "Echoes of EKOFILM", send the list of titles you wish to screen to This e-mail address is protected from spam. You need JavaScript enabled to view it.. For more information and conditions, see the Echoes of EKOFILM section on our official festival website.
47e EKOFILM IFF is organized under the auspices of Richard Brabec, Minister of Environment of the Czech Republic, Jan Grolich, President of the Regional Council of the South Moravian Region, Markéta Vaňková, Mayor of Brno, Vojtěch Mencl, Mayor of the city de Brno -střed, Martin Bareš, Rector of Masaryk University and Danuše Nerudová, Rector of Mendel University.
Festival website: www.ekofilm.cz
Contact: Vratislav Voznik, PR, +420 607 258 508, This e-mail address is protected from spam. You need JavaScript enabled to view it.