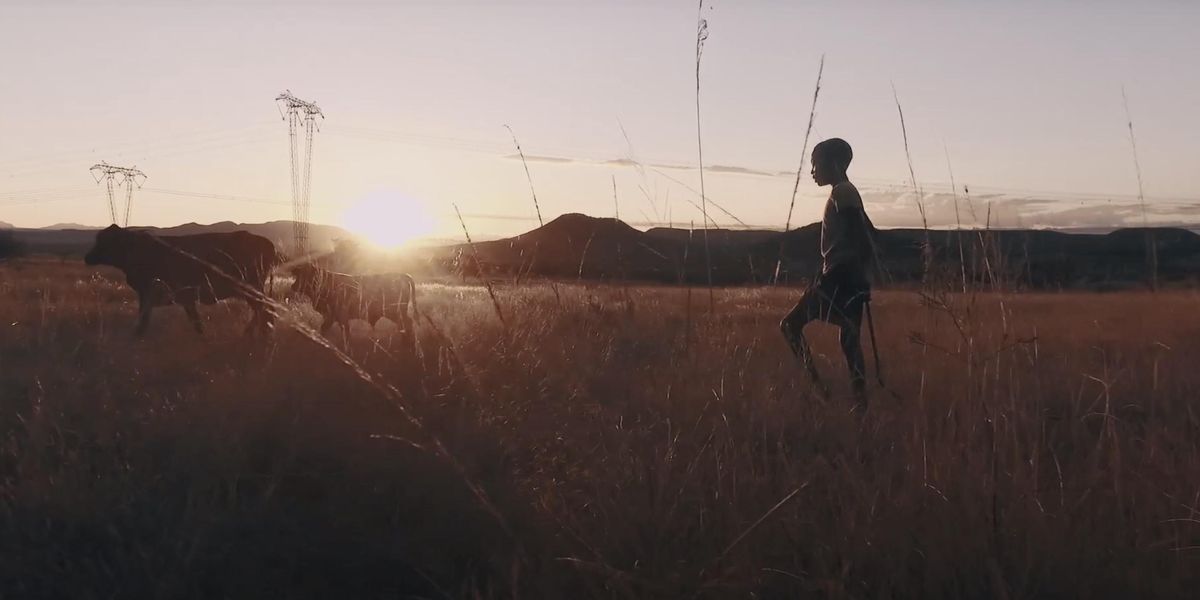 10 African documentary films to discover
For its 24th edition, the Meetings South African International Documentary Festival,from June 23 to July 3, returns to physical locations in Johannesburg and Cape Town for the first time in two years. OkAfrica dove into the festival program and features ten of the most anticipated films on screen. You don't want to miss these titles.
---
African Competition
Realized by Shameela Seedat, African Competition follows a pan-African group of over a hundred law students who gathered in Botswana to compete in the prestigious African Human Rights Moot Court Competition. The rights of refugees on the continent will be debated in high-stakes mock hearings at the African Human Rights Court. Here, the next generation of legal minds on the continent will prove that even with the current difficulties, there is still plenty of hope for the continent.
Music is my life
The opening film is also one of the hottest titles on Encounters this year. Realized by Mpumi "Supa" Mbele, Music is my life"pays a compelling tribute to the late music icon Joseph Chabalala and the Grammy-winning band he founded, Ladysmith Black Mambazo. The film traces the life and times of the maestro from his early years in rural South Africa to the band's worldwide success after contributing significantly to Paul Simon's band. graceland album. Mbele's film notably tells the complex history of isicathamiya music and places Shabalala's legacy in context.
Athlone future doubles
Premash LaluThe delightful film from – years in the making – revisits and contextualizes the cultural history of Athlone, Capetown, a town once infamous for hosting victims of forced displacement in apartheid South Africa. Athlone future doubles is a love letter to a bygone era, one in which local theater Kismet played a powerful role in uniting people through movies and music. Lalu assembles an engaging and nostalgic narrative using interviews and historical anecdotes, emphasizing the communal power of the arts.
The radical
The radical is an intimate portrait of 54 years old Muhsin Hendricks, recognized as the world's first openly gay imam. Richard Gregory's film chronicles Hendricks' defiant stance, his fight for the inclusion of LGBTQ+ Muslims in Islam across the continent, and his refusal to separate his sexuality from his religious beliefs. The radical is quite an experience, challenging viewers to rethink biases and questioning orthodox conclusions.
soul summer
Ahmir "Questlove" ThompsonSundance's Oscar-winning feature debut is a triumphant revisit of the 1969 Harlem Cultural Festival, which took place at Mount Morris Park (now Marcus Garvey Park) in Harlem. Using professional festival footage, news archives and recent interviews with attendees and musicians, Questlove's film, an uplifting cultural and historical document, provides the historical and social context of a previously forgotten milestone and brings it back to the mainstream where it rightfully belongs.
Salty Tear Sea
Realized by Riaan Hendricks, Salty Tear Sea takes viewers on an adventure. The film assembles the personal stories of a cohort of sailors from the Western Cape as they operate on the South African coast. 10 years after the tragic events of a deadly storm, surviving fishermen and their loved ones are still trying to make sense of the tragedy. Salty Tear Sea explores the powerful relationship sailors share with the sea and examines the bonds and support structures that hold them together as a community.
Cesaria Evora
Directed by Portuguese filmmaker Ana Sofia Fonseca, Cesaria Évora— which premiered at the SXSW festival in March — is a comprehensive and multifaceted portrait of the legendary Cape Verdean singer who has used her international fame to strengthen her community. The film includes never-before-seen archival material that paints a picture of the barefoot Contessa as a progressive leader, feeding and sheltering the poor in her home islands and fighting for women's rights through her own personal example. .
Icon George Bizos
A comprehensive chronicle of the life and work of the legendary South African lawyer and human rights defender, Georges Bizos. Realized by Jane Thandi Lipman and Peter Goldsmid, Icon George Bizos revisits the life of one of South Africa's most illustrious citizens. From his early days as a World War II refugee from Greece to his early friendship with Nelson Mandela as well as his central involvement in important national affairs like the Rivonia trial and his role in drafting the South African constitution, Bizos' life was so intertwined with key political events that this film also functions as a national story. instant.
Girl taken
If you've ever wondered about the bizarre true story that inspired Netflix's two seasons Blood & Water, so don't miss Girl taken. Directed by the duo of Francois Verster and Simon Wood, Girl taken is the incredible story of three-day-old baby Zephany, who was taken from her hospital bed in 1997. The case has fascinated South African media for years and the documentary, which ran for at least six years, goes behind the scenes to get exclusives and intimate interviews with the key players – including Zephany herself – in the complex drama.
Lobola, the true price of a bride?
When a progressive filmmaker agrees to marry her longtime boyfriend, she must decide whether she will break with tradition and refuse her Pride Prize settlement. Sihle HlopheThe engaging reconsideration of a common traditional rite of passage challenges the idea of ​​lobola. Confronting her feminist beliefs and confronting them with her responsibilities to family, Hlophe asks the tough questions about tradition, identity and changing gender roles.